Accord series also honored by the Green Car Journal
Whether you want to contribute to a greener future or to own a reliable vehicle, the Honda Accord has you covered. Since 1976, the Accord has remained one of Honda's most popular models to date and our team at Crown Honda of Southpoint is not...
Read This Article>

Michael Bolton may be known for hits such as "How Am I Supposed to Live Without You", but after this holiday season, car enthusiasts may best remember him for his starring role in the latest series of Happy Honda Days...
Read This Article>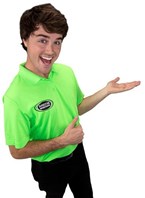 At Crown Honda of Southpoint, we're here to answer all your questions about our dealership service and your vehicle. Learning about your vehicle can be fun and exciting—and the more you know about your vehicle, the easier maintenance...
Read This Article>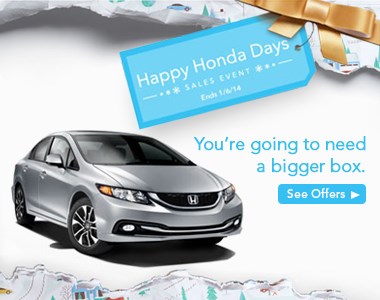 In production since 1976, the Honda Accord remains one of the most enduring, popular models that the Japanese manufacturer has ever made. The new, ninth generation Accord series first appeared for the 2013 production year. For 2014, the design...
Read This Article>

Keep your cool on icy roads
When ice covers the neighborhood pond, it makes skaters happy. But when ice covers the roads and highways, drivers feel quite differently about the slippery substance. Ice is a major cause of winter accidents because it's not always visible. Also,...
Read This Article>
Christmas may be called the "season of giving," but that doesn't mean it has to break the bank. There are many ways to save money during the holiday season, such as giving homemade presents or opting for a gift exchange instead of...
Read This Article>
One reason that Christmas is so special is because it is a time for family togetherness and general good cheer. These games are sure to put everyone in a festive holiday mood. Non-competitive Games Peace and joy are central Christmas themes, and...
Read This Article>
Subscribe Now!
Sign up today to receive your monthly newsletter.
2012 Honda Civic EX
Crown ePrice: $16,353
2007 Honda Accord 3.0 EX
Crown ePrice: $8,983
Buy 3 Tires Get 1 Free!
FREE
Get Coupon>
Expires Dec 31, 2013
4 Wheel Alignment
$79.95
Get Coupon>
Expires Dec 31, 2013
Driving Directions
Sales Dept. Hours
Mon-Fri: 9:00 am – 9:00 pm
Sat: 9:00 am – 6:00 pm
Sun: Closed
Service Dept. Hours
Mon-Thurs: 7:00 am – 11:00 pm
Fri: 7:00 am – 6:00 pm
Sat: 7:00 am – 5:00 pm
Sun: 11:00 am – 5:00 pm